You never forget your first
April 16, 2016
You never forget your first.
Although you may want to, desperately badly. Jodi was my first "real" and legit shoot. I was living in Duluth, MN and met Jodi on OMP. Being Duluth, Minnesota was two hours north of Minneapolis, my model selection was limited. I found the big money paysite niche and wanted to capitalize on the money…but I also wanted to shoot glamour. At the time, I really, really, really wanted to be a Playboy photographer and felt I was good enough (Yes, I had a HUGE ego. third shoot, first real shoot and I sucked but had belief in myself to a huge fault).
I contacted Jodi and we set up the shoot. We met at the Rose Garden and did the paperwork and info/getting to know you thing. I was too stuck on how amazing I was with my new Canon Digital Rebel and hotlights from the local community video resource company. If you were making a movie and promised to run it on their system, you could reserve lights to shoot.  Needless to say the video I put together they had no interest although a few of the guys kept a personal copy for critique. It's been 13 years and I've still not heard a critique.
Sadly, I don't have very many photos from our very first shoot, I wasn't big into archival processes and one maybe two images have survived: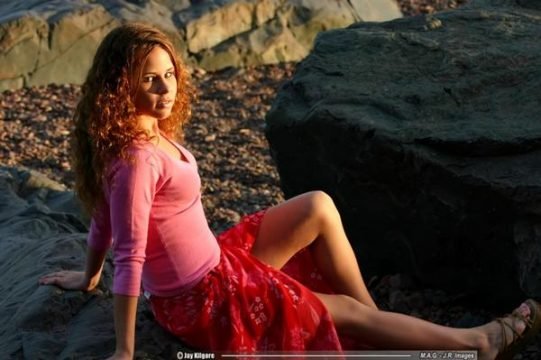 After that shoot, Jodi and I kept in casual contact. I had started to get more into glamour photography and started to take advantage of OMP and the local newspapers and things along the likes. Jodi hit me up and wanted to shoot again so we discussed the shoot. She also told me she had been away for some time due to her fighting substance abuse issues. I found it highly respectable that she was trying to fight the good fight and wanted to help her anyway I could. She wanted to keep busy and wanted to keep modeling so we decided to work together a bit more. Safe to say, but Jodi became my first muse. We set a time to shoot but she disappeared. I figured it was boyfriend issues or a change of heart, but it turned out money was an issue. She didn't have the monetary means to support herself and her boyfriend, so she had to disappear from time to time. She asked me if she knew how to make money modeling and being she was 5'3″ I had enough wherewithal to not recommend fashion. I told her I wanted to start paysites and asked if she wanted to be my first model? She agreed and we started.
The site started to take off right away which was great! I had no idea what I was doing, but she looked like she was much younger than what she really was and that was a huge hit. She was game and while she only made a few hundred dollars per week, she showed up most of the times we scheduled. I guess a few hundred per week is more than nothing, right?
As our shoots went on, she became more comfortable and the site started to make more money. She started to become less and less reliable which was a problem in and of itself.
She showed up and pretended as if nothing was wrong. I was getting tired of the disappearing game, but enjoyed the money the site was bringing so I was able to get over it rather quickly. My photography started to slightly improve which fed into my ego even more. Why is it the less experienced the larger the ego. The more the experience the more fragile ego?
By this time, about nine months later, I had decided to upgrade my lighting kit and went with a Britek HS500 strobe and octobox and really started paying attention to my lighting. Posing was still crap as I was finding my way, but lighting was getting better:
Sadly, the above photos were from my last shoot with Jodi. A few weeks after that shoot I got a call from her. She was locked up in jail and asked me to bail her out. I didn't have the money to bail her out and truth be told, didn't want my name associated with troubles she had. She didn't like this and thanked me for nothing. She hung up and I haven't heard from her since. This was February 2004. I have no idea what she's doing or how she's doing, but I hope she's well! I hope she was able to get everything taken care of, herself included.
She was my first everything; muse, model site, photo shoot and I had fun.
300d, britek hs500, canon, digital rebel, duluth, glamour, jodi lavoie, minnesota, MN, model site, muse, nudes, octobox, paysite, petite, photo shoot, playboy, strobe, substance abuse, topless