My mentor and friend, Art Ketchum
November 8, 2012
13 years ago I realized that photography was more than just a hobby, it was my life. I couldn't imagine life with out it so I wanted to get better at it. I was living in Duluth, MN and didn't have any good photographers there. I found a fauxtographer in the cities and went to him to learn. Very shortly into that mentor relationship, I realized the fauxtographer wasn't someone I wanted to be associated with so I started looking for real photographers to learn from. I found Art Ketchum in Chicago, IL and decided to go see what he was about.
One week later I found myself driving from Duluth, MN to Chicago IL for this workshop. 600miles and 8 hours one way later, I arrived. The workshop was on Sunday and I got in early Saturday morning. The first time I went, there was a free demo for Backdrop Outlet on Saturday evening. My hotel was pretty close to Navy Pier, so I went down there Saturday afternoon. Arts old studio was close, so I had time to go there and hang out. I grabbed dinner and checked out an amazing local blues band. Before too long, it was time to go, so I headed over to Arts studio.
Once I got there, there were about 15 people there and Art taught. The first thing I noticed was his ability to break complex lighting diagrams (5-6 lights on every photo) and watched him master the scene and setting. When it came to our time to shoot, Art hung out and watched and threw in his opinion while we did our thing. Now if you've attended a Jay Kilgore Workshop, then you know that's exactly what I do! Yes, I stole it from Art. After the workshop, I was so impressed that I committed to go to his workshops for the next three years.
After that time, I continued to keep in contact with him and became friends with Art. Over the years, Art always remained a good friend and honest mentor. I would send him photos for reviews (Remember in my Forums post, I said have MENTORS critique you, not general people who never share work guide you) and some he loved, many he liked and a few he said "Oh Jay, never show that one in public. Please." Art has been instrumental in my photography career. I would sit for HOURS listening to him talk business because, well, he forgot more per day, than I've learned in 10 years. Art was a featured speaker at my Meeting of the Masters event June 2010. Art wowed and blew everyone away.
September 18th 2011, my friend and mentor Art Ketchum Passed away. Art loved my kids and wife. He will be missed by them, more so by me. I am heading out to California to teach a workshop and Art and I planned to meet and have lunch and do some shooting. Life will not be the same with out Art.
Art Ketchum October 2, 1940- September 18, 2011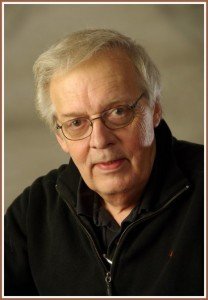 Originally posted 9/20/2011