Anatomy of a shoot III
November 8, 2012
When I'm talking to clients-potential clients, one of the things that is always brought up is the fact that either I shoot only "sexy" images or "You only shoot nudes" Long ago, this used to bother me because I don't shoot only nudes. In fact, the number of topless vs the number of full nude shoots are at a huge contrast. I shoot FAR more topless than full nude! Anyway, one of the things I point out is plain and simple numbers; If I post a photo onFacebook that is fully clothed, I'll get maybe 3-5 comments. If I post an implied photo, I'll get 10-15 comments and just as many likes. If I post a photo with clothes, I will get maybe one or two emails saying they like my work and want to work with me. If I post an implied or limit pushing photo, I will get 7-10 emails from people wanting to shoot with me.
I don't shoot only nudes, but I am a glamour photographer. I've never seen a fashion photographer shoot a good glamour image, and never seen a glamour photographer shoot a good fashion image. They are separate genres that require a focus on different things. Fashion is about the product or item being sold. It requires a 5'8″ or taller model and usually that model has to be pretty thin. Glamour on the other hand, is about celebrating sexy, meaning you can be any shape, height or size, as long as you are comfortable in the skin your in. For me, it's about providing a safe place for women (not everyone I shoot is a model) to come in and feel sexy. For them to come in and not be judged, to know that everything they do is right. Yes, my focus is glamour which means lingerie and up, but it doesn't mean it's all I do.
I find there is no greater pay than a model looking at an image of themselves that I shot, and having them not believe it's them. Or having them tell me how amazing they look. Knowing they came in and trusted me enough with them in various states of dress is what feeds me. Having their friends say how amazing they look and knowing I had something to do with it.
So do I only shoot nudes? No, not at all, but anything other than shooting nudes doesn't generate interest for me so why shy away from what has "made" me what I am today? My goal is to do sexy and to do it well. What do YOU want to do?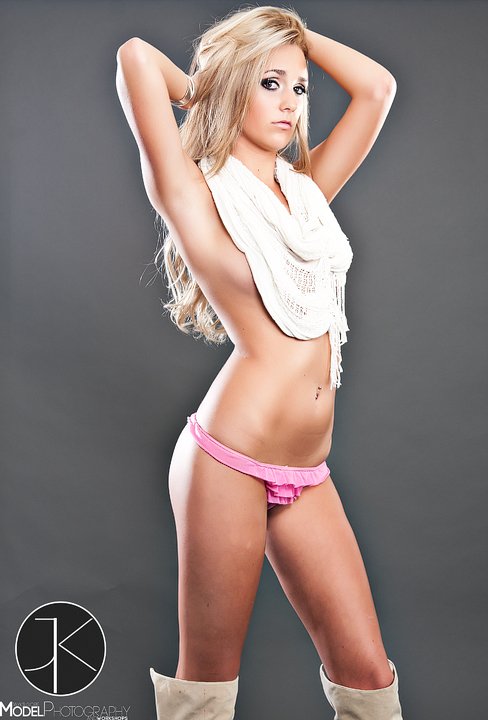 Originally posted 9/3/2011